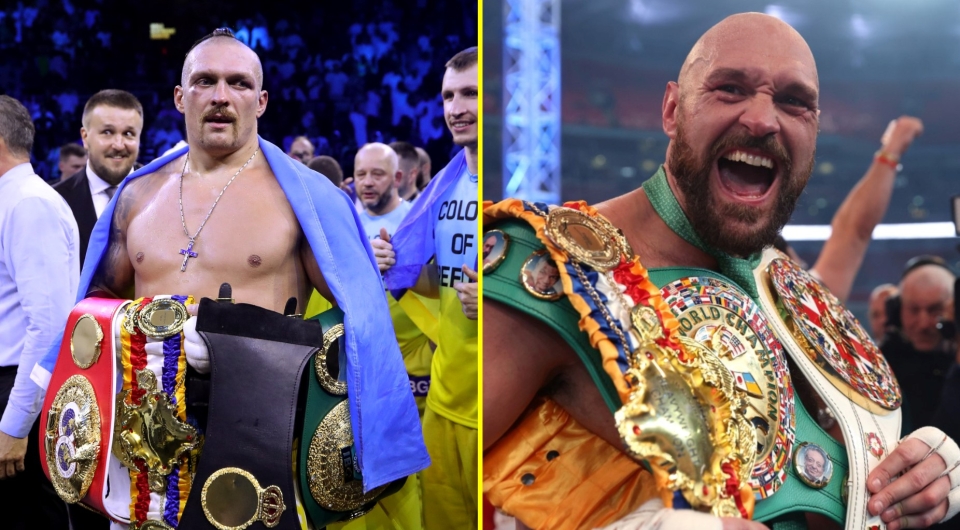 WBC heavyweight champion Tyson Fury expects to avoid defeat and serious injuries in the fight on December 3 against Derek Chisora and will be able to fight for the title of absolute champion next year against the champion of WBA, IBF and WBO Oleksandr Usyk.
However, many things can interfere with these plans, and Fury does not want to think ahead and does not want to depend on the desires and actions of Usyk's team, which refused to fight at the end of this year.
"I guess they want to fight me on the condition that I win, which is not yet guaranteed," Fury was quoted as saying by BoxingScene.com. – They were offered a lot of money for the fight on December 3, but for some reason they refused. This does not concern me, but I am not going to live for the sake of others. And I can't wait. I'm 34, not 22. I can't take action, and if I want to actively compete, I need to fight, and not sit and wait for something that may not happen. "
"I was asked why I didn't wait until next year to fight Usyk? Fury continued. Because nothing is guaranteed in life, especially in a year. Therefore, I strike while the iron is hot, and I do what is necessary for me and my career, and not for someone else and their career. I want to perform. Frank Warren has put on a big show for me and we'll put on a real show again."
Fury's American co-promoter Bob Arum has repeatedly stated that he sees no particular obstacles to organizing a duel with Usyk next spring in the Middle East, but Fury has not yet been interested in this issue.
"I'm not so sure," the boxer said. "I don't get into these things when I have a fight coming up soon. I can only go into the ring and win on Saturday, and what will be, will be. I may get a severe cut or injury. Nothing is guaranteed, come what may. And if it's God's will that I fight Usyk in Saudi Arabia next year and the title of the undisputed champion is on the line and I win, then it will happen. But if not, then it won't happen, and I won't regret it. I will continue to live and build my career."
.