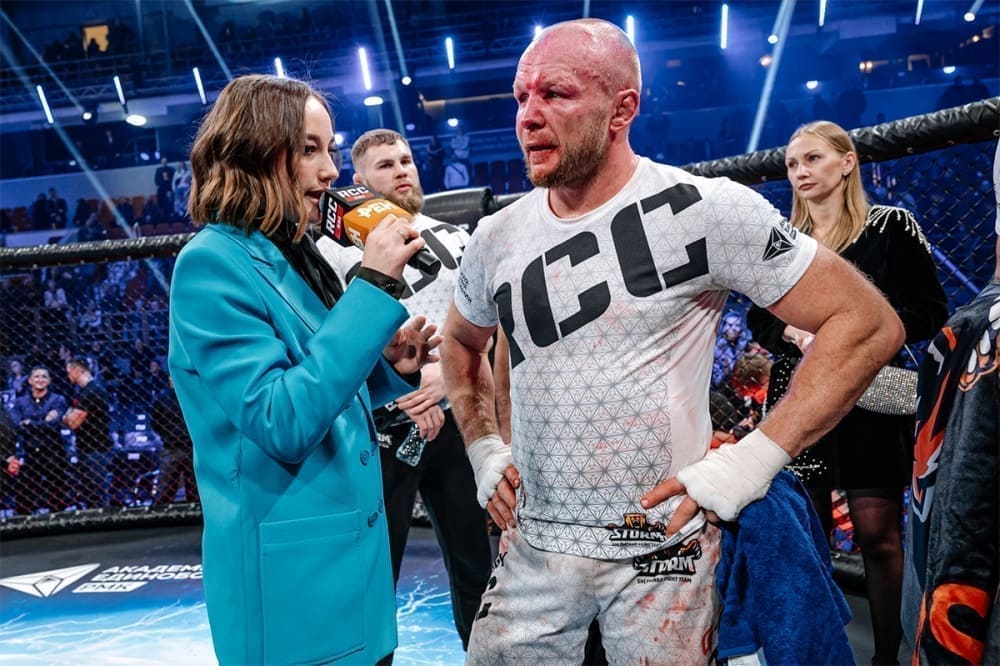 Defeated in a five-round bout against Magomed Ismailov, Alexander Shlemenko expressed bewilderment at the decision of the judges, who gave the victory to his opponent with a score of 50-44 three times.
"The decision of the judges surprised," Storm told reporters after the tournament RCC 13. "I didn't see the fight from the outside, but I believe my student Andrei Koreshkov, and he told me that this is not so. I have no reason not to trust him. It seemed to me that I attacked, I tried more, I drove him, especially at the end of the fifth round, and still he won.
According to Shlemenko, a cut, a broken nose and bruises on his face are the result of a headbutt that his opponent inflicted on him.
"I broke my nose when he rubbed my head. I have a cut, everything is swollen here, and my nose – it's just that he hit my head. His head is strong. How many backfists he missed. Well done, keeps hitting. On the body it was necessary to hit more. I beat him in the liver, he shuddered, but not enough.
Storm also answered the question of why he refused to hug Ismailov after the fight.
"His team began to behave strangely – I thought maybe they want to show me something. I said nothing. I was also upset with myself, I was upset with the referee that the point was taken from me right away. "
As for the rematch that Shlemenko talked about in the cage, the former Bellator champion believes it's relevant but doesn't think it will be immediate.
"Immediate revenge will not work. My nose was broken in the previous fight – a good headbutt, and it broke again. It is necessary that he heal, and this is not fast "
.