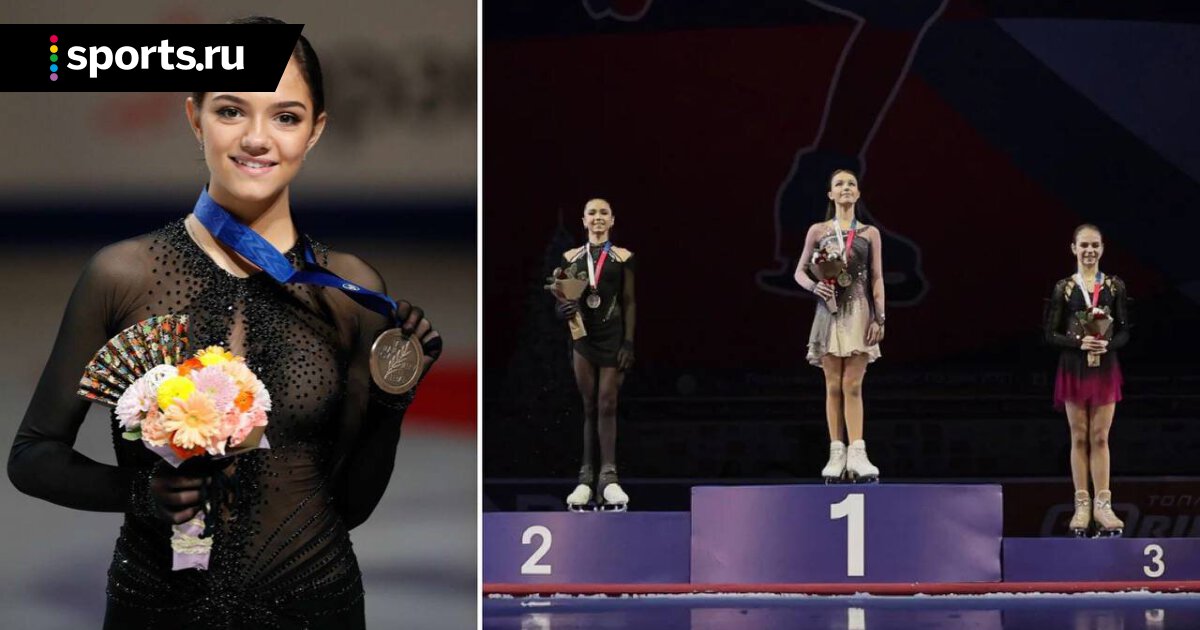 Evgenia Medvedeva expressed that the International Skating Union (ISU) extended the suspension Russian athletes from starts under their own auspices.
Russian figure skaters, speed skaters and short track skaters have not competed in international competitions since the beginning of this spring.
"For the last 24 hours, the media and speakers have been actively discussing raising the age limit in figure skating. This was expected from the ISU. But the main news faded against the backdrop of endless discussions of the age limit. Personally, until the last moment, I had a hope that our guys would be allowed to participate in international competitions.
A positive attitude was inspired by the guys from the ATP and WTA, who refused to remove Russian tennis players from the competition, despite the pressure. They also stripped Wimbledon of rating points for their refusal to accept athletes from Russia and Belarus.
I sincerely believed that such an adequate approach was also possible from the side of the International Skating Union. But the miracle didn't happen. We should fight for the right to let our athletes compete under the auspices of the ISU. Instead of throwing tantrums about the fact that someone there might change citizenship, etc. This is pressure on our athletes.
When I moved to Canada to coach Brian Orser, our media endlessly procrastinated that I would play for the country of the maple leaf. And me, and my agent, and my relatives were torn off the phones with hysterical questions "What is it like to betray the Motherland"?
I denied the news about the change of citizenship several times, but they continued to call with questions about when I would start competing for Canada. And I didn't even have that in my mind. Pressure on athletes is in our media and some rabid figure skating fans in their blood. I won't be surprised if our skaters start thinking about changing their citizenship just because they get tired of all this.
All that remains for us now is to focus on domestic competitions, support all those who are suspended from international starts and fight for the right to return them there.
Our skaters are used to standing on pedestals, and not in queues at migration centers, "the two-time world champion wrote in a telegram.
An important day at the ISU Congress: they raised the age limit, extended the suspension of Russia and did not tighten the rules for changing the national team