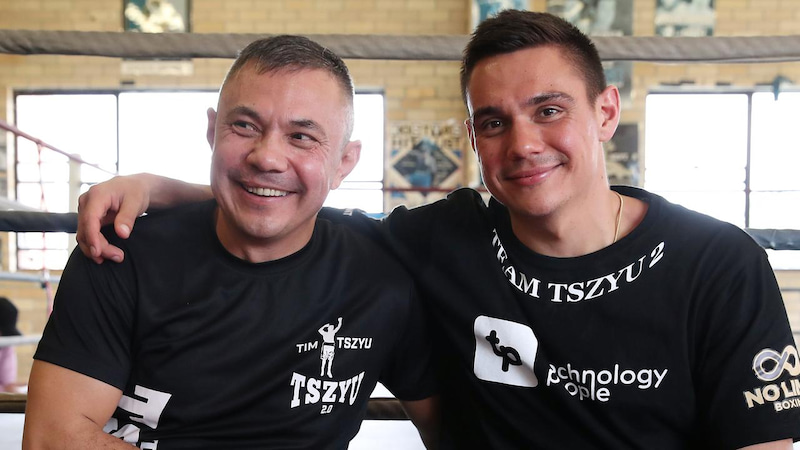 28 year old Australian boxer Tim Tszyu On March 12, Australia will fight for the interim WBO light middleweight title against the former world champion in this weight from the United States. Tony Harrison. A venue for the fight has yet to be chosen, but it will take place on Sunday at that time to ensure it airs in the US on Saturday night.
This will be the first title fight in Timofey Tszyu's career, and Australia, after a twenty-year break, will again host a title fight with the participation of a boxer named Tszyu. In January 2003, Timofey's father Konstantin Tszyu held in Melbourne the defense of his title of absolute world champion in the light welterweight.
In January of this year, Tszyu was supposed to fight in the USA against the undisputed world champion in the light middleweight division. Jermella Charlobut at the end of December the champion got injuredthe fight was postponed, and the WBO sanctioned the bout for the interim title.
"Everything is at stake in every fight," Tszyu said of the fight against 32-year-old former WBC champion Harrison. "You're one stroke away from being at the bottom again. Everything is at stake and anything can happen, but this is boxing, this is part of my career, and first and foremost I am a fighter. Harrison proved to be the best challenger available. At this stage of my career, it doesn't matter to me who my opponent is. I'm ready to beat any of them."
Timofey's father Konstantin Tszyu left for Australia to start a professional boxing career and became one of the most popular and titled boxers in the history of the country. Now his son is successfully moving in the same direction.
"I think Australia is going to explode," Tszyu added. "I haven't boxed at home for almost a year and a half, and I know that this will be the biggest show. This is a big fight for Australia and a special moment in my career. I have a lot of dedicated fans and I think he will feel a certain frenzy in the atmosphere here in Australia. But his main problem will not be with the fans, but with me."
Tony Harrison scored a surprise decision victory over Jermell Charlo in December 2018 and stripped him of the WBC junior middleweight belt, but lost to Charlo by knockout in a rematch a year later. After that, the American spent only two fights and takes fourth place in the WBO rankings. The fight between Tszyu and Harrison was already discussed last year, and then Harrison said that he was ready to come to Australia.
"I want to go to Australia. Let this be a vacation. I will travel and meet whoever you all want me to fight. Let me see kangaroos and rattlesnakes and all that. I want to fight him and I want to meet him there. This fight has always been interesting to me, and I would like to hold it in his hometown, "Harrison said about the fight with Tszyu last year.
According to Tszyu's promoter Matt Rose Fight Freaks Unite, before signing a contract with Harrison, they had an agreement to hold a fight against the third number of the WBO rating Bakhram Murtazaliev, who also ranks first in the IBF rating, but had already agreed several times to postpone the mandatory defense in exchange for retreats.
They planned to announce a fight with Murtazaliev last week, but Murtazaliev was injured, and Harrison, who is ranked right behind Murtazaliev, agreed to fight against Tszyu.
.